4CH Multi-media Motorcycle Bluetooth Stereo Audio System
– Bluetotoh, FM Radio, AUX Audio, USB Audio, SD Card Audio, Wired Control, Wireless Control, LCD Screen –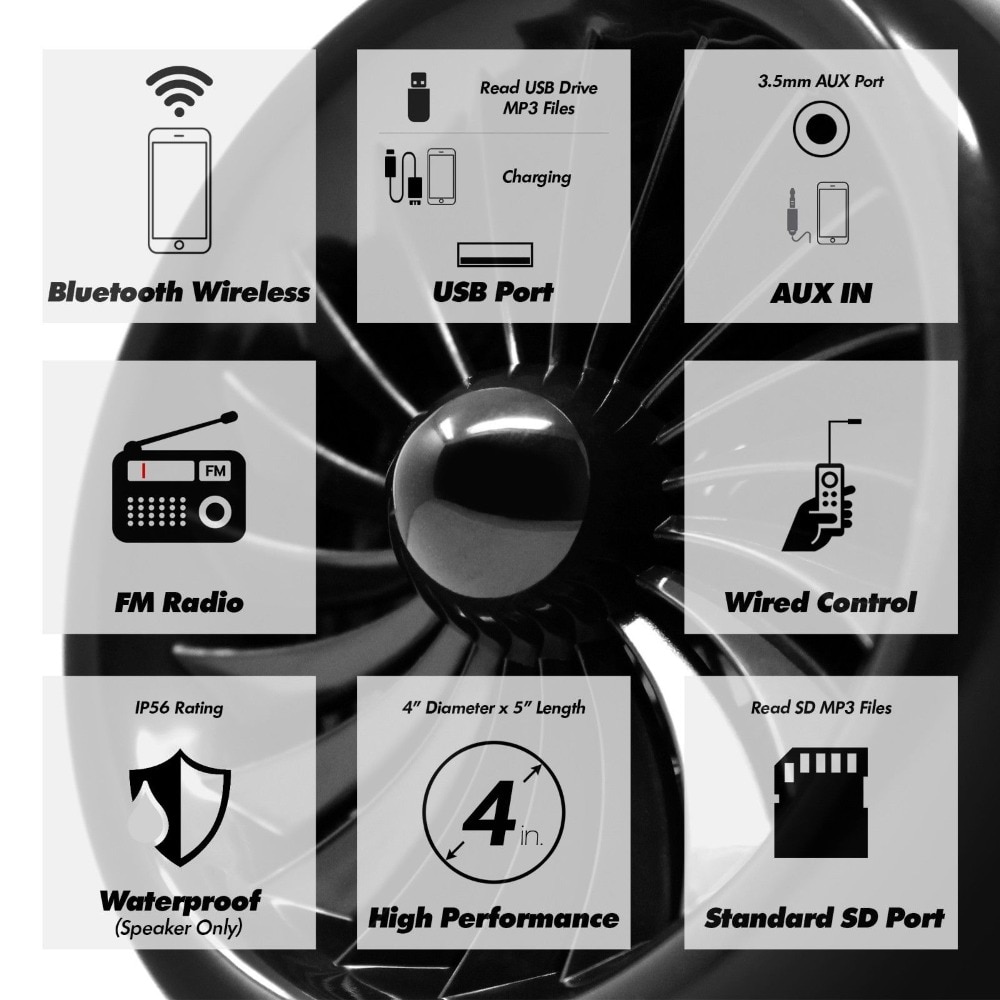 ◆Perfect for Harley Motorcycles, Touring, Cruisers
◆Bluetooth Wireless: Stream your favourite music and radio channel from your smartphone. Compatible with iPhone 4 / 5 / 6 / 7 / 8 / X, iPod, Samsung Android Galaxy S Note Series and any smartphone devices.
◆Superb Crystal Sound Quality. Advanced IP56 Waterproof Design. Great for outdoor use.
◆Comes with all necessary hardware and wiring. Plug and Play. Standard 12V Power Connection.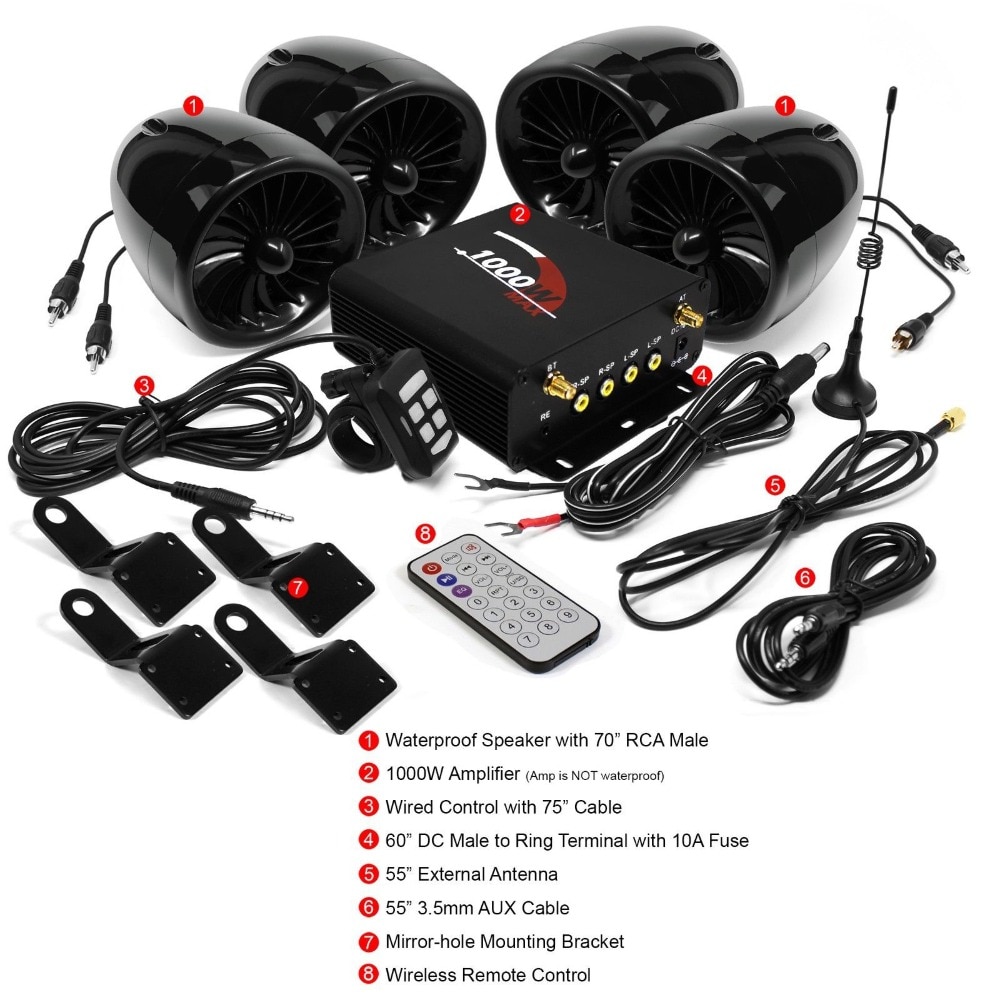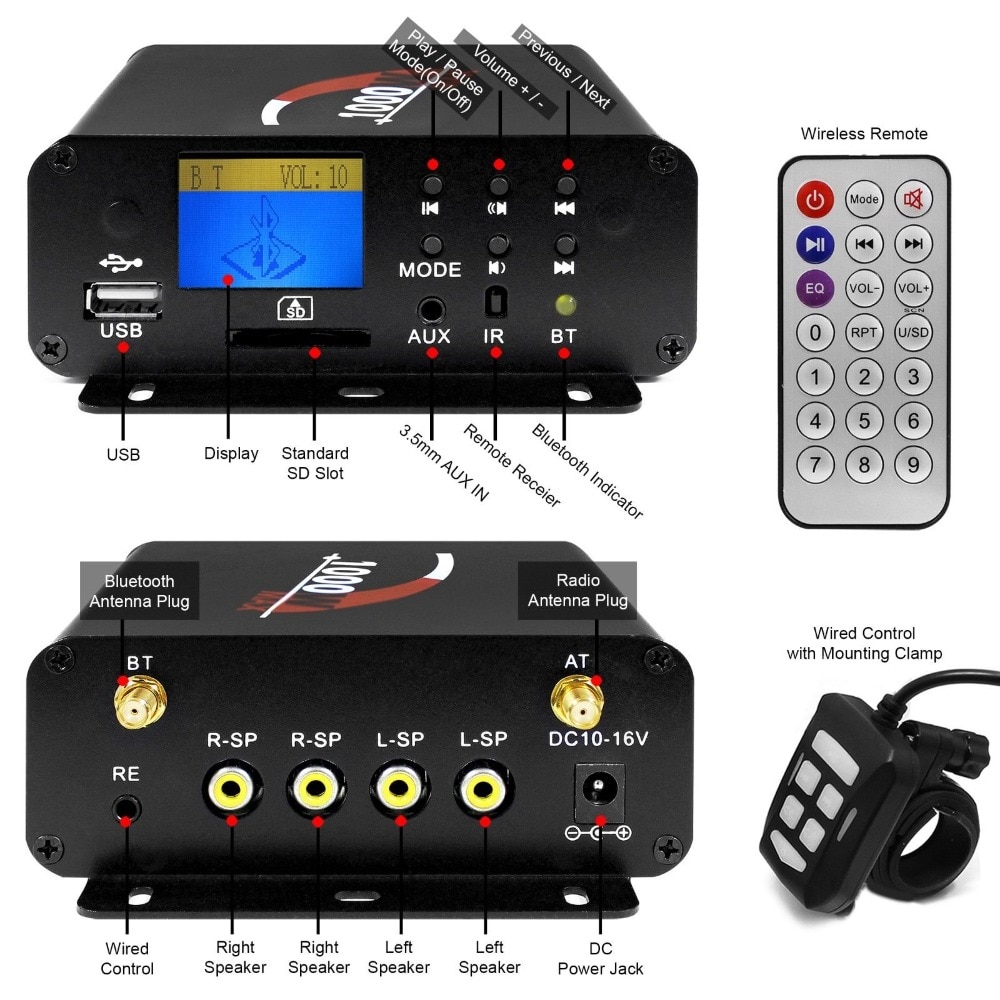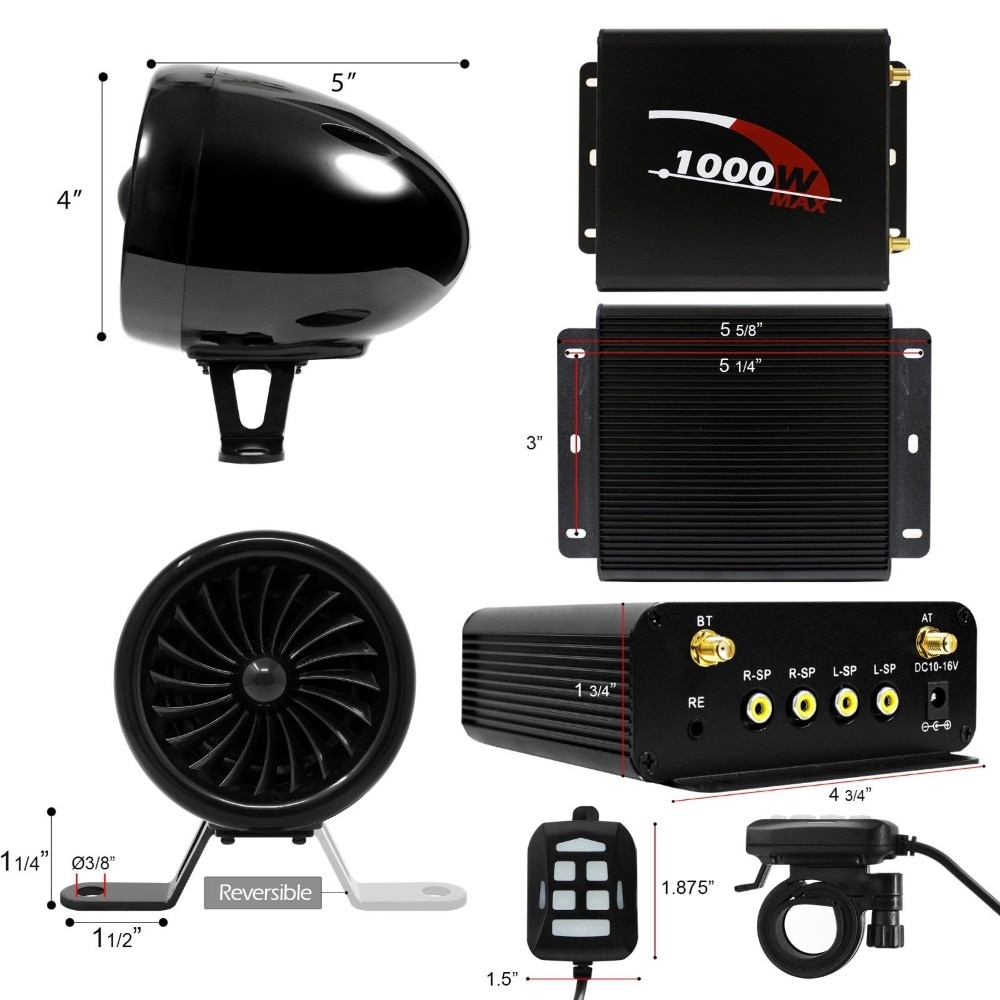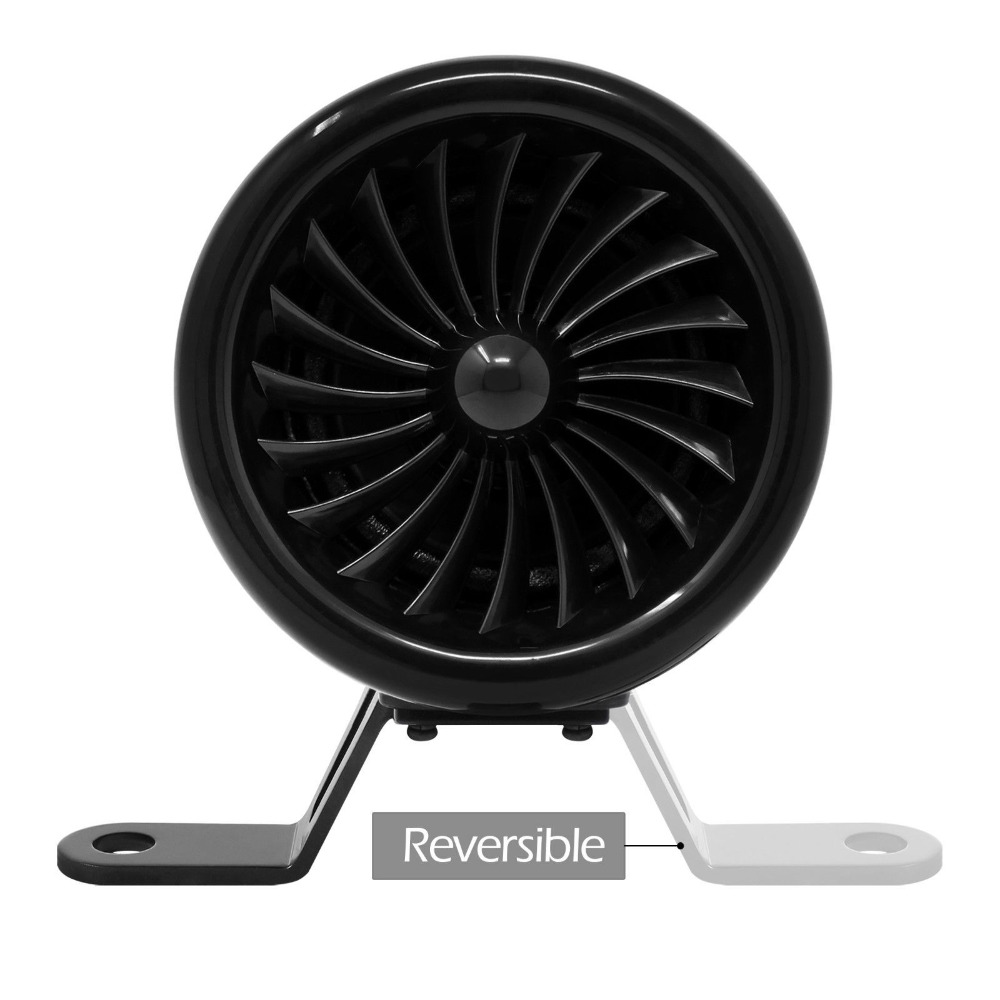 – Read Before Purchase –
1) The speaker size is 4″ W x 5″ L. Please make sure you have enough of space and clearance to install BEFORE purchase. Check dimension picture.
​2) Only the speakers are waterproof. The amplifier is NOT waterproof. Please install the amp in a shade area to avoid rains and direct sunlight. Power amplifier is normal to get warm while in use.
– Amplifier Specifications-
Input Voltage: DC 10-16 V
Input Sensitivity: 100MV-3000MV
Wireless transmission range > 15m
Response Frequency: 20Hz-20KHz
4 Channels for included Speakers
Full function Wired remote
Full function wireless remote control
Dimension: 5 3/8 L x 4 3/4 W x 1 3/4 H (in.)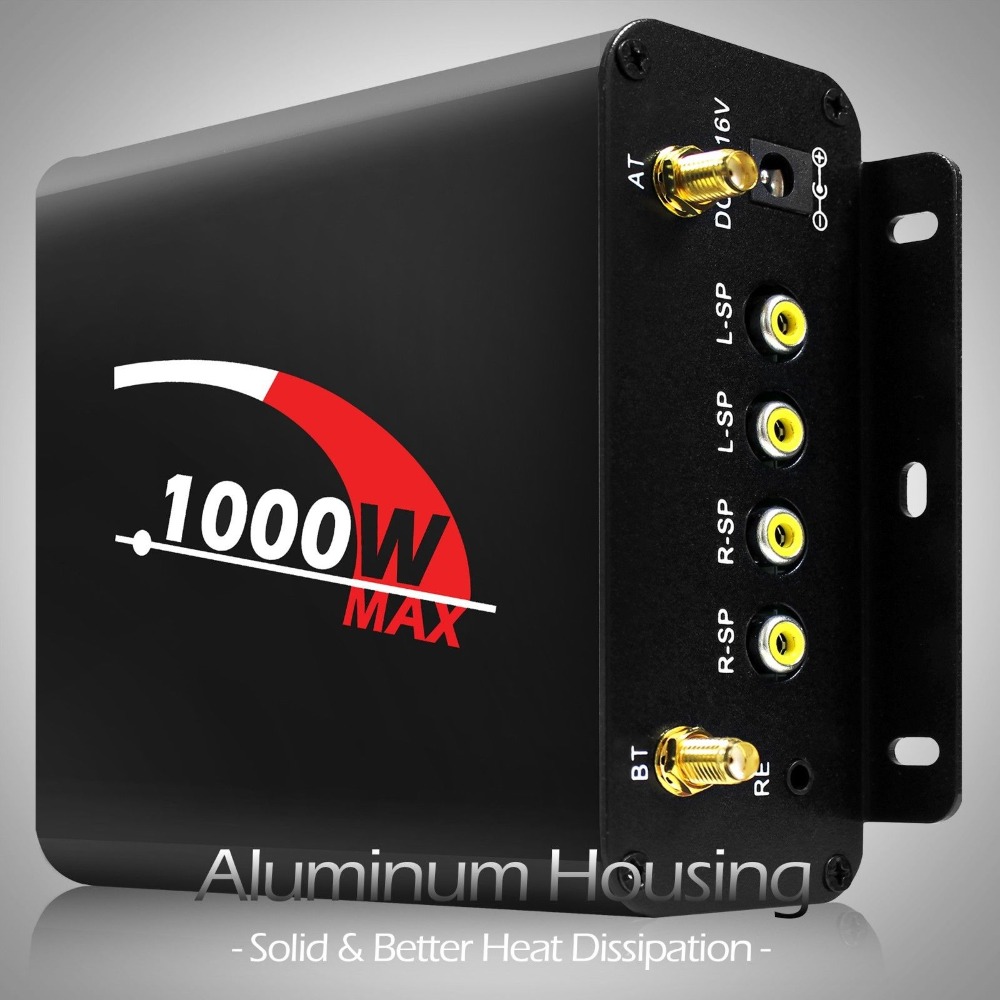 – Speaker Specification –
Mirror hole mounting installation
Dimensions: 4 W X 5 L (in.)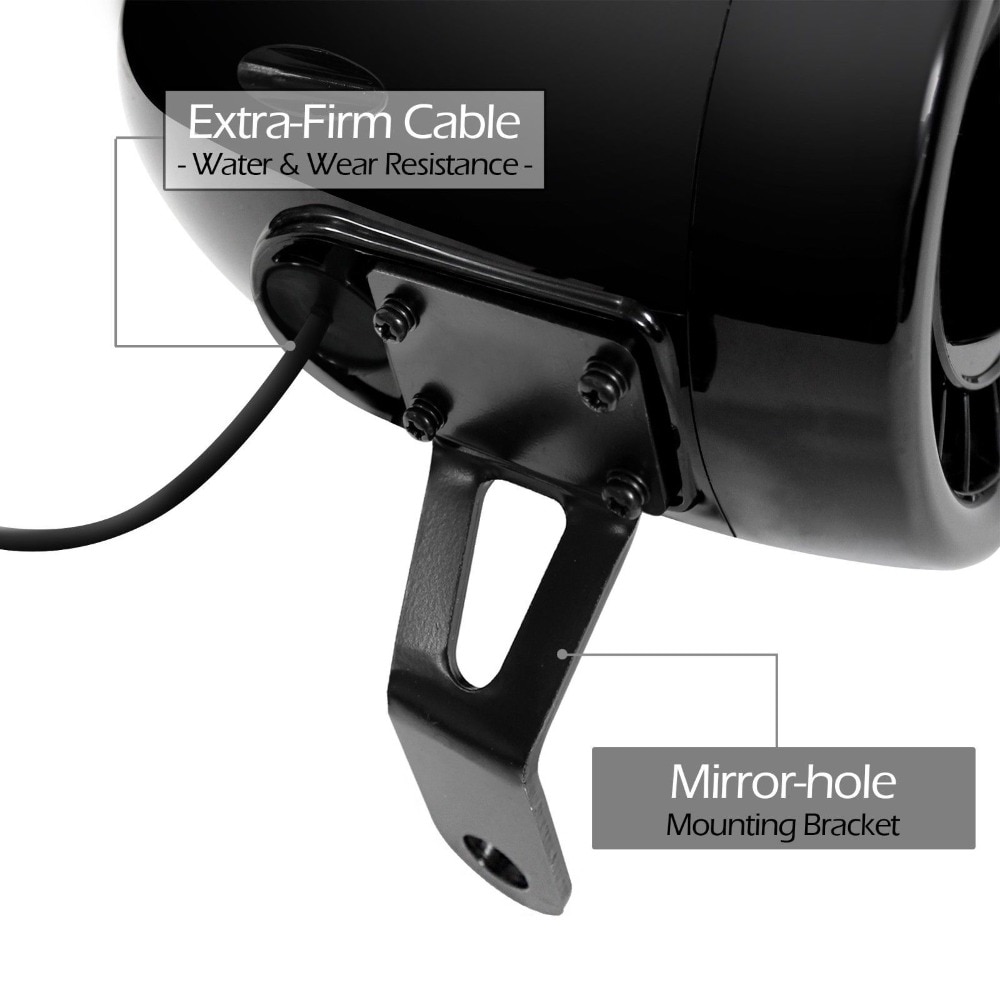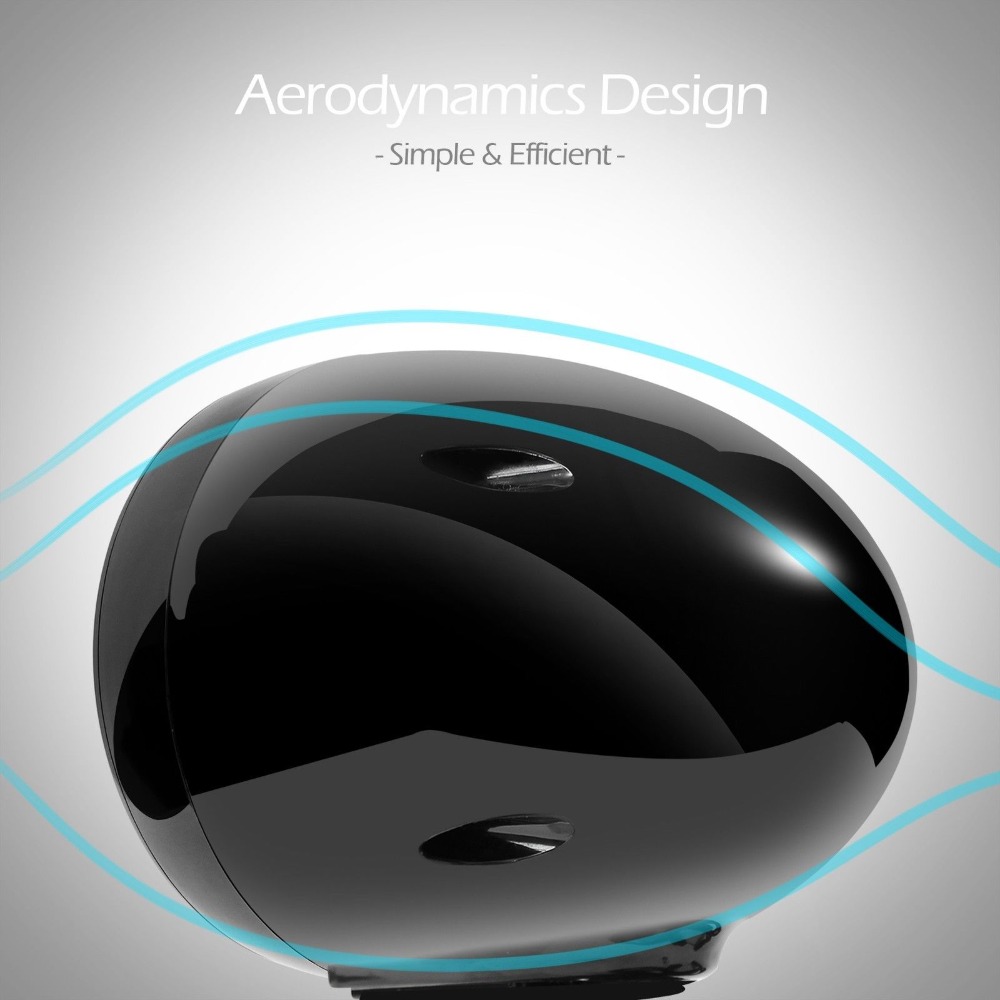 – Package included –
1 x Wireless Remote Control
1 x 3.5mm Audio AUX Cable
1 x DC to Ring terminal power cord
4 x Mirror hole mounting bracket